Roxi & the Blue Cats
Radio Airplay
We need airplay to help promote our single and album release! Radio presenters, producers and stations may review and download our music FREE via AirPlayDirect or RadioSubmit (free registration and call sign required to download) or by using the Contact Form to request an audio CD (call sign and website link required).

If you would like to support RoXi and the Blue Cats, please purchase our single or CD or request our songs on the air. You can call, e-mail or visit the web site for the station and (politely!) request that they play your favorites from the new CD on the Radio, Internet Radio, Cable Music Channel and XM Radio. Note that the station listings will constantly change as they request, download and add our music to their playlist those who are airing our tracks AND provided us with date/show information will always be on top :D
Never miss a show airing our music again!
***** NEW *****
CHECK OUT THE RADIO SHOW SCHEDULER!
RoXi and the Blue Cats album is currently no 20 in November Airplay Direct top 50 Blues album charts
Radio Stations & Programs We Love
This section includes links to lovely blues and blues friendly radio presenters, programs and stations who are including our songs in their shows in the next month or who have added tracks to their permanent airplay rotation ....we feel this deserves our support, especially as many of them are small independent programs, speciality shows, or community/college/university run stations...... so go check them out, show your support and encourage them to play our tracks.... can you hear us purring? (Note that most terrestial radio stations also stream the shows in real time via their website so you can listen in from practically anywhere in the world!).
Featured Blues Radio Stations
RoXi & the Blue Cats
Thanks to the following blues radio shows and stations that are airing music from our tracks and apologies for the lack of updates to this page but as some of you know, I have been ill and now trying to catch up with things. Specific live shows include airplay date. Shows are listed in airplay date order. Please support the shows by listening in or downloading the podcasts.

Living Room Blues broadcasting from Europe via KCOnline Radio with host John Van Lent spinning an eclectic selection of blues from around the world every Thursday from 7pm GMT.

Radio Logan 101FM broadcasting from Australia the station airs a luscious mix of musical styles plus national and local news bulletins from 101FM, the Voice of South East Queensland.

Argyll FM broadcasting from Campbelltown, Scotland, UK the station airs a variety of specialist shows ranging from Farming to music for all on 106.5, 107.1 & 107.7 FM to the West Coast of Scotland.

KC Radio Europa online radio station Blues Lovers Many thanks to DJ Pippo based in Belgium who regularly spins blues, funk and soul music for downloading our tracks for airplay consideration. His next show airs on Friday 20th June starting at 10pm (CEST) 9pm (GMT).

Lady Plays The Blues is no longer on Stroud FM, which used to broadcast from Stroud, Gloucestershire every Friday from 8-10pm GMT repeated on Sunday at 1pm - 3pm GMT and Tuesday 0 am - 2 am. Hosted by Marion Miller who played a range of great blues plus featured artists including some of our tracks. Although Stroud FM has closed it's doors, the show is still available on Mixcloud. Thanks Marion!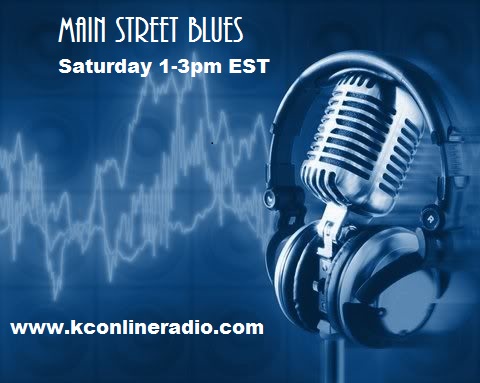 Main Street Blues hosted by Kevin Hardy whose popular show includes a wealth of everything from new unsigned straight out of the back alley to in your face established blues every Saturday from 1-3pm EST (6-8pm GMT) repeated on Monday 1-5pm (CT) / 7-11pm (GMT) , Wednesday 4 July 6-10pm (CT) / midnight-4am Thur (GMT), Thursday 5 July 6am-10am (CT) / noon-4pm (GMT) on KCOR Thanks Kevin!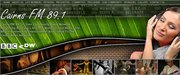 Drivin' Home With The Blues & Jukebox on Cairns FM 89.1 broadcasting from Manunda, Cairns, Queensland, (QLD), Australia with presenter Irene Barrett who has worked at 2BOB radio in Taree, NSW as a presenter of several programs and as a Copywriter/Producer for Win TV in Cairns, Copywriter/Producer and Reporter for the 7 Network in Townsville, and seven years as Guest Co-ordinator and Entertainment Producer for Network 10's 'Good Morning Australia' in the late 80's. Irene spins a catilicious selection of Rock and Blues twice a week on her popular shows. Jukebox airs every Tuesday from 9am - Noon EST / 7pm-10pm GMT and Drivin' Home With The Blues airs every Friday from 4-6pm EST / Sat 2am-4am GMT. Thanks Irene for including us in your show this week!




Ain't Nuthing but with DJ Bob Blues playing a hot mix of sizzling new blues and cool blues masters on Dekadance Radio broadcasting from London, UK on Tuesday & Fridays from 10pm-midnight GMT / 5-7 pm EST. Listen in to hear track/s from our album this Friday Night! Thanks Bob :D Bob is also a darn fine musician who when not on the DJ decks can be found ripping up the stage on his Hammond Organ with the band Cemtrails. LISTEN IN (Click Ain't Nuthing but iTunes Podcasts to listen to the podcast from 20 Jan 2012 & 10 Feb 2012

BFBS Radio
Check out the radio station shows supporting the British Forces with shows broadcast on various FM frequencies and available online... send a message to your loved one in the military!

Friday and Saturday Night Blues broadcasting on 89.5 WNIJ Deklab, Illinois, USA with DJ Dave James on Saturday packing a punch with three hours of beltingly good blues by established and new artists between 9pm-midnight CST / 3am-6am GMT. He'll be playing one of our tracks this week 7 Jan 2011. Thanks Dave :D If you missed it check out the podcast on WNIJ Podcasts



Black on Blues with Kevin Black spins a sumptuous selection of Blues and British Blues from new and established bands including featured and touring blues artists. Presenter, editor and photographer Kevin, former editor of Music UK has been a newspaper and magazine journalist for 42 years for various publications including Melody Maker, he is a regular contributor to BBC Radio Surrey and runs a monthly live music venue in Linfield. Phew.. busy man!! Kevin featured more tracks from our album in his weekly podcast uploaded on Sunday 13 or Monday 14th November, so check out his site to stream or download this and other great shows that highlight the UK blues scene. Thanks for the airplay Kevin :D

Roadhouse Blues, Boogie & Fish Fry part of the Endless Summer Network broadcasting from Charlotte, North Carolina, USA is a popular blues, jump, boogie, soul show hosted by 'Fessa Hook which is syndicated on 25 stations. Hear the Roadhouse Blues and Boogie Show, Sunday nights, EDT U.S., 6--9 pm and Wednesday nights 7--10 pm. Visit the site and click on the Listen Here link then scroll down the page to the Roadhouse Blues, Boogie and Fish Fry show to stream the latest podcast to hear a RoXi and the Blue Cats track in the spotlight! We are thrilled that Built for Comfort has moved up the charts from No 35 to No 16 in the Top 40 Weekly Charts! Thanks John! :D

Texas Online Radio This new station ran a live test show last week and host Jeff included the track Built For Comfort from our album which is now available in a podcast along with songs from Annie Moscow, Bari Leigh, Lacy Brown and Samantha Ray http://www.texasonlineradio.com/2011/11/texas-online-radio-live-broadcast.html. Thanks Jeff!
Blues Radio Stations We Love
Thanks to the following blues shows and radio stations who have kindly aired our music since the album RoXi and the Blue Cats was released. Listings are shown in alphabetical order ... please show your support by listening in to these great shows :D

21st Century Blues on Caldonia Crossroad with DJ Downtown Deb airs every Sunday from 2pm-4pm Eastern Time (7pm-9pm GMT) showcasing new blues releases and artists that may not be known as well as they should be. The show was originally aired on GoldRadio who no longer play Blues music but is where she played one of our tracks which was also included on the BEST OF 2011 Show aired on NEW YEARS DAY 2012!! .... Thanks Deb :D

Black Roots on Radio Holstebro 97.4 MHZ / CABLE 89,0 MHz based in Holstebro, MidtJylland 7500 Denmark is a great Blues show with host DJ Kjell who spins a mixture of new, established and unsigned artists on Tuesdays from 9pm-11pm Thanks for airing tracks from our album on the 18th & 25 Oct 2011 Kjell :D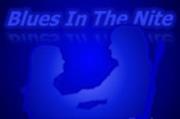 Blues In The Nite, based in Halifax, UK broadcasting on Phoenix 96.7 FM with host Tony Fitton who plays an eclectic range of guitar driven blues and rock music plus interviews with new and existing artists every Sunday 10pm-1am including track/s from our album on 18th December 2011. Thanks Tony :D



Blues Moon Radio broadcasting on WUSC 90.5 FM based from the University of South Columbia, South Carolina, US with Clair DeLune a journalist, writer, historian, Professor of Music History and DJ spinning an eclectic selection of delicious blues every Tuesday 6-8pm EST / 11pm - 1am GMT



Breakfast With The Blues on KRVM Radio 91.9 / 88.5 / 92.1 / 90.1 108 mg FM based in Eugene, OREGON, USA from 5.30 - 8am PST (1.30 - 4pm GMT) weekdays with various DJ's and on Saturday and Sunday mornings from 5.30-9am PST (1.30 - 5pm GMT) hosted by Brad "the Broken Down Old Man" and Boogie King Steve but our favourite who is sadly no longer on the air is the lovely Bluesletter Kim who aired several tracks from our album during her time at the station on the Woman in Blues show and the Breakfast With The Blues show on Fridays. Thanks Kim!
If the KRVM link doesn't work, use http://tunein.com/radio/KRVM-FM-919-s35183/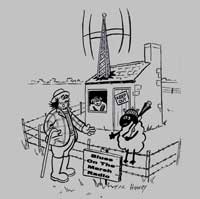 Blues on the Marsh with DJ Kev Beale on Channel Radio, Haguelands Village, Burmarsh Rd, Dymchurch, Kent TN29 0JR. Tune in on Fridays from 7 - 9pm GMT to hear a great blues show. Thanks Kev! :D






Digital Blues is a British Blues Awards nominated radio show also recognised in the Blues Matters! Writers' Poll. The host Ashwyn Smyth plays a rich selection of blues music from new, unsigned and established artists including a track from our album this Wednesday 7 Dec 2011 on Gateway 97.8 FM in Basildon every Wednesday between 9.00 p.m. and 11.00 p.m. GMT repeated Sunday between 8.00 and 10.00 p.m. GMT. Digital Blues is also broadcast on Kansas City Online Radio first broadcast every Sunday 11.00 am - Noon CST (17.00 - 18.00 pm GMT) with repeats at the following times:
03:00 - 04:00 am CST (09.00 - 10.00 am GMT) every Tuesday
14.00 - 15.00 pm CST (20.00 - 21.00 pm GMT) every Tuesday.
22.00 - 23.00 pm CST (16.00 - 17.00 am GMT) every Friday (Saturday UK time).
Note that repeat airtimes are subject to change without notice, check their schedule for updates.
Podcast available on iTunes Thanks Ashwyn! :D



HardCoreRemix Radio , are now airing two tracks from the CD including the single Lotus Elise Blues ... read the exclusive interview with RoXi & the Blue Cats and Review by HardCoreRemix on their blog .... VOTE for us at the site!!



IM Radio online radio station playing unsigned artists of all genres - check out some of our tracks!

Jango online radio station playing new and established artists/bands has placed our single Lotus Elise Blues on their regular playlist rotation and they occassionally air the album teaser single. Artists and bands, get your music broadcast - register with Jango Now!

Last FM have included the single Lotus Elise Blues.

The Lunchtime Album Show on Justin.tv broadcasting from Middleburg, Florida, USA. This monthly video music show is hosted by Mikey Blue Eyes who plays a selection of his favourite blues and popular music live on Sunday Mornings with shows staying online for folks to watch and listen.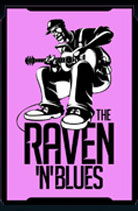 The Raven 'N' the Blues
Packed from bow to stern with blues, host Dave Raven broadcasts from his boat 12pm every Saturday on the coasts of Spain on Talk Radio Europe FM with a repeat at 10pm on Tuesday. Kansas City Online Radio - KCOR transmits the show at 1pm Central (6pm GMT) every Sunday with repeats through the week plus online podcast at the site. Thanks Dave for including us in your show on 31 March 2012!



Texas Online Radio 88.1 FM, Austin, Texas, USA will be airing a variety of music from new and established original unsigned artists of all genres in live shows and podcasts. The website also provides listings, news and information on music from Texas and around the world. The live shows and podcasts hosted by Jeff will be available soon, including track/s from our album! Thanks Jeff :D



KRVM Radio 91.9 / 88.5 / 92.1 / 90.1 108 mg FM based in Eugene, OREGON, USA includes an program focused on Women In Music from 7-9pm PST (3-5am GMT) hosted by Lenet. Up until recently our friend Bluesletter Kim shared rotating duty on alternating weeks and included us in her program on Tuesday 27 Sept 2011, Tuesday 11 Oct 2011 and Tuesday 8 Nov 2011. Thanks Kim!! Also check out Breakfast with the Blues from 5.30 - 8am PST (1.30 - 4pm GMT) weekdays with various DJ's and on Saturday and Sunday mornings from 5.30-9am PST (1.30 - 5pm GMT) hosted by Brad "the Broken Down Old Man" and Boogie King Steve
Blues Radio Stations : Music Received
The following are radio programs and shows who have downloaded our album tracks or requested a CD for airplay consideration. Thanks! They may already have broadcast our music but have not informed us of airplay date or do not provide an online playlist that we may check. These listings are now in alphabetical order.

Alice's Restaurant Rock Radio the original and best rock radio station in the UK home on the internet. DJ Bear spins album tracks from his favourite artists during short term and test transmissions, so is not currently available as a stream.

95.3 KVHU The Voice of Harding University, Harding University, Searcy, Arkansas, USA is the first commercial FM radio station to download RoXi and the Blue Cats album tracks for broadcast consideration ... special thanks for that! The station plays a selection of acappella christian music and classic hits from the 1940s to today including BRITBEAT with Johnny Harrison on Fridays 5pm-6pm / Saturdays 10pm-11pm packed with artists associated with the British Music Invasion of the 1960s plus classic radio shows which are broadcast across Central Arkansas, USA and online.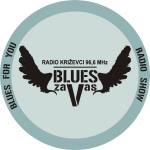 Blues For You, Radio Krizevci 96.6 MHz based in Krizevci, Croatia the show hosted by Mladen Loncar - Mike, airs blues, rhythm and blues, boogie and their related musical genres with dedicated sections for the SoundGuardian.com Blues Corner, new artists and album releases plus Croatian Blues Forces promoting Croatian blues musicians every Tuesday from 20:00 pm - 22:00 pm

Blues From Oxford 100.0 FM presented by Paul Stiles who plays 3 hours of tracks by blues bands gigging in and around Oxford. Listen in then go and see the bands live! The playlist is updated each weekend and includes 30 minutes of tracks that may be downloaded seperately as a podcast. The Gig guide can be found at oxfordblues.info



Blues Show on BishopFM 105.9 FM based in Bishop Auckland, South West Durham, UK with host Gary Grainger broadcasts on Sunday 6-8pm GMT and repeated on Kansas City Online Mon. 6-8pm Central Time. Gary mixes it up with a great selection of old and new, local, national and international blues. View past playlists plus news and chat on his blog Thumbrella - Words To A Void.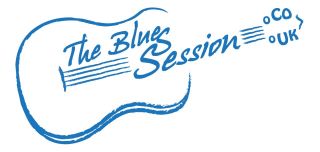 Blues Session broadcasts every Saturday from 7-9pm GMT on Radio Wey based in Chertsey, Surrey UK. This National Award Winning blues show hosted by Martin Clarke includes live music most nights plus a delectible selection of new and established blues artists.



Bluezy on Radio Ridderkerk (Ether 105.7 FM / Kabel 107.1 en TV) based in Ridderkerk, Zuid, Holland, Netherlands. Listen in to Nico 'Bluezy' Bravenboer, Winner of the Keeping The blues alive Award 2010 on Saturdays from 18:00 - 20:00 CEST (7-9pm GMT), and on Thursday from 8.00-9.00pm CEST (9-10pm GMT) for a host of new artists, CD of the month plus interviews. Listen online via Bluezy.nl Bluezy Podcast

Driftless Community Radio on WDRT 91.9 FM based in Viroqua, Wisconsin, USA broadcasts a range of music including dedicated blues shows Blue Monday 7-9pm CST (3-5am GMT) with Papa Blues & Blues Hound in rotation followed by The Hodegpodge Lodge with Madge and Rodge, plus HerSong, a history of women in music on Wednesday 10am-noon with Allegra Wakest.

El Corralón del Blues broadcasts on Radio Granollers 107.6 based in Barcelona, Spain with host José Luis Palma who explores the blues from past to present with interviews and blues music from Spanish and Worldwide artists on his weekly Tuesday podcast show.

Full House Radio Hour on Dublin City 103.2 FM broadcasting from Dublin, Ireland with presenter Noel Casey playing a crackin' good hour packed with blues, country, folk and roots music on Thursdays from 2-3pm GMT.

GTFM Blues Show 107.9 FM broadcasting from Pontypridd, Wales - join Bob Williams & Norm Griffiths every Monday night from 8-10pm for this established blues extraveganza followed by the New Music Showcase from 10pm-midnight with Adam, Lee and friends!



HotMix106.com (Online Internet) based in Sacramento, CA USA includes several superb dedicated blues shows throughout the week including: Blues Warehouse with Mark Klein on Sunday 17:00 - 19:00 pm EDT and Wed 16:00 - 18:00 pm EDT and One on One host David Mobley highlights new unsigned singer/songwriters on weekdays from 1am EDT.

HoundDog Radio based in Loganville, GA, USA is an internet radio station that plays a mix of country, bluegrass, southern rock, blues, and jazz.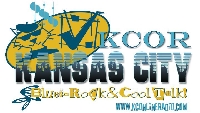 Kansas City Online Radio based in Kansas, USA is a dedicated internet blues radio station that broadcasts and syndicates a wealth of excellent blues shows hosted by DJ's with eclectic tastes in the blues genre. Presenters with syndicated programs who have aired our music on their show are listed independently on this page.



KOWZ & KRUE Radio 100.9 FM : 1170AM broadcasting from Owatonna, Minnesota (MN), USA includes a wide selection of music genres throughout the day on a variety of shows. Tune in or listen online at www.kowzonline.com

KQLN 91.3 FM based in Alamo, NV, USA have included tracks from our album on their playlist! Tune in or listen online for an eclectic mix of music, chat and local information.

KRUU 100.1 FM broadcasting from Fairfield, IA, USA airs a wide selection of programs ranging from music to health issues. There are two shows dedicated to blues : Blues KRUUz with host Joel Dilley on Thursday 2-3am and Saturday 7-8pm and Blues Oasis with host MR T (Roy Tonnessen) on Thursday 9-10pm and Saturday 4-5am plus various shows include blues music.

Planet Earth Records/Studio Sessions Live based in Los Angeles, USA an internet radio station also broadcasting on iPhone and other 3G/4G enabled Mobile Phones. The station plays a wide range of genres from unsigned and original artists with Live Sessions on Fridays 9pm-11pm PST and Saturday 8:00pm-12pm PST.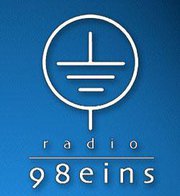 Radio 98eins (98.1 FM), Greifswald, Germany broadcasting a range of music including Saitensprung live show with unplugged music from new, unsigned and established artists every second Friday 20:00-21:00, repeated Tuesday 18:00 pm and the delectable Crossroads Cafe show which is packed with 2 hours of Blues, Soul and Swing airing twice a month on Tuesdays from 20:00 pm - 22:00 pm.

Radio Ear Network is an online radio station based in Florida, USA that streams across the world. The programming is varied with a wide range of genres plus established, new and unsigned artists. European programs run from 5am - 12 Noon CET (4 - 11 am BST) whilst US programs run from 8am to midnight.

Smokestack Lightnin' on [WUCF] (89.9 FM) based in Maitland, Orlando, FL United States plays an eclectic selection of the best New Blues and newly reissued classic blues, blues rock, zydeco blues and gospel with hosts Paul Newnum, Tommy Thompson, Marvin Rooks and Rob McKinney.

Star Blues on Star 107.9/1 FM broadcasting from Cambridge, UK, includes a great blues show on Sunday night from 10pm - midnight with host Gary Blue who also writes and reviews for a number of blues publications.

Terre Marine FM (94.8 FM), based in Sainte Soulle, France has an eclectic range of programmes including music of all genres.

TRT Radio 3 (88.20 FM) Turkish Radio and Television Corporation based in Istanbul, Turkey. is the equivalent of our UK BBC - we are honoured that the station which plays a range of music from classical to modern music have downloaded our tracks for airplay consideration! No idea which show the tracks will be broadcast on as there are SEVEN presenters who have downloaded our songs, but the station includes Blues 'un Tonlari = Shades of Blues show offers outstanding examples of blues, famous artists and communities, promotes, Blues, Rock Blues, Country Blues, Folk Blues every Tuesday from 10pm (turkish time) and Mavi Nota = Blue Note with Cengiz Isilay on Saturday evening from 23:00 (turkish time). Broadcasts also available via satellite and internet TRT Radyo 3 radio station link via google translate.



UK Blues Today presented by Paul Stiles is a superbly packed hour of music from new, unsigned and popular artists playing in the UK aired on







Radio Seagull broadcasting from the 'Jenni Baynton' moored in Harlingen Harbour, Harlingen, Netherlands (1602 AM & online) every Sunday at 7am and 7pm CET / 6am and 6pm (GMT) repeated at 7pm (GMT) on Variety Online Radio. Paul who plays a selection of music from some of the Blues artists performing in and around venues in the UK also reviews gigs and band's CDs for Blues In Britain magazine and publishes a local gig guide which can be found at oxfordblues.info

WACC based in Atlantic Cape Community College, New Jersey, USA has a diverse musical program including regular blues shows on Sundays 2-4pm EDT (7-9pm GMT) and Mondays noon-1pm EDT (5-6pm GMT).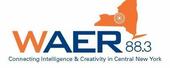 WAER 88.3 FM based at Syracuse Univ, Syracuse, NY, USA broadcasting a diverse range Jazz, Blues, Folk and Alernative music from unsigned and established artists. They requested a CD which is winging it's way to them now and will hopefully be on air soon!



WDBX 91.1 FM based in Carbondale, Illinois, USA this community radio station includes a variety of music including hot blues with DJ Will Stephens featuring both local and national blues artists on The Electric Blues Hours from 6-8pm CST every Sunday plus House Rockin' Blues with King Snake on Fridays from 8-10pm CST every Friday.

WMFO-FM 91.5 FM based in Medford, MA USA plays a wide range of music including artists you may otherwise miss.

WPKN 89.5 FM based in Bridgeport, CT, USA broadcasts a wide variety of music and talk shows including dedicated blues shows presented by Ali Bell, Bill Nolan and Bob Shapiro plus various DJ's playing a mix of americana, roots, blues, jazz, pop, classical, latin, folk music throughout the week.

WRFG [Atla] (89.3 FM) based in Atlanta, GA US is a community station with a variety of shows broadcasting an eclectic range of music including Good Morning Blues on weekday mornings from 6-10 am EDT (11am - 3pm GMT).




Other Blues Radio Shows & Stations
This section includes links to shows and stations who we have not yet contacted or who are not airing our songs...why not give them some encouragement by visiting their sites and requesting our tracks!

The iconic and most respected blues orientated shows on the BBC that every blues band worth their salt would love to be featured on Jools Holland and Paul Jones Show .... hey guys, give us a spin!!


94.9 FM Gary Crowley presents London Calling, music shows packed with unsigned and major artists. Our tracks have been submitted via the BBC Unsigned service for consideration.....

BBC Radio 6 Music Introducing with Tom Robinson showcases the best new online tunes from upcoming artists on Sunday and Monday from 1 - 3pm on DAB Digital Radio, TV and online. (Sky 0120, Freeview 707, Freesat 707 and Virgin 909) Our tracks have been submitted via the BBC Unsigned service for consideration.....


No Longer On Air
The following radio shows and stations are no longer on air, but the Radio Hosts who ran them deserve a mention for their hard work at promoting the blues and the support they gave us and many other independent Blues Musicians by playing our music.

Juke Joint on KCOR broadcasting from Kansas City, Kansas, MO, USA was a great pre-recorded blues radio show hosted by the lovely Mamma Dee spinning a great selection of bootilicious blues every Saturday from 5pm -6pm GMT / 11am - noon CST.....including some of our tracks! Dee was a great host and a pretty darn good singer/songwriter herself, it was sad to lose her from the radio waves but her health had to come first! Thank You DEE

Blues 'N Boogie on Live365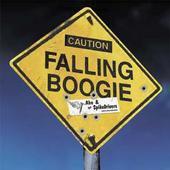 based in Mayberry, NC, United States was an online 24/7 blues radio programme provided by DJ Hamr who span a lip smackingly good selection of Blues, Electric Blues, Classic and Southern Rock from over 1000 Indie artists. We are thrilled and honoured that he included several tracks from our album on his continually rotating playlist and featured us on his live Birthday Bash show on Saturday 19 November 2011 from 7-10pm EST (Midnight - 3am GMT). Sadly the show is no longer on air although with Live365 back in business, it may reappear. Thanks Hamr :D



Blues Train used to broadcast on FromeFM based in Frome, Somerset, UK with host Dave Watkins packing in a brimming burst of all kinds of blues once a fortnight on Fridays from 3-4pm GMT. Dave provided us with lots of great music on his live show, including the odd track from our album but has moved on to pastures new and we wish him and the family all the best for the future. Thanks Dave! :D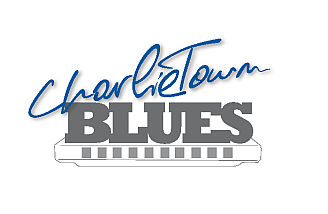 Charlietown Blues was an online streaming listener supported station that broadcasts nothing but blues 24/7! Various shows and presenters spin a mixture of tracks from their own collection and the stations constantly growing playlist, on which we are thrilled to be included! Thanks Todd! One of our favourite shows The Blues Train aired on Fridays at 10:00 am CT / 3pm GMT and Tuesdays at 1:00 pm CT / 6pm GMT but sadly the station has closed down.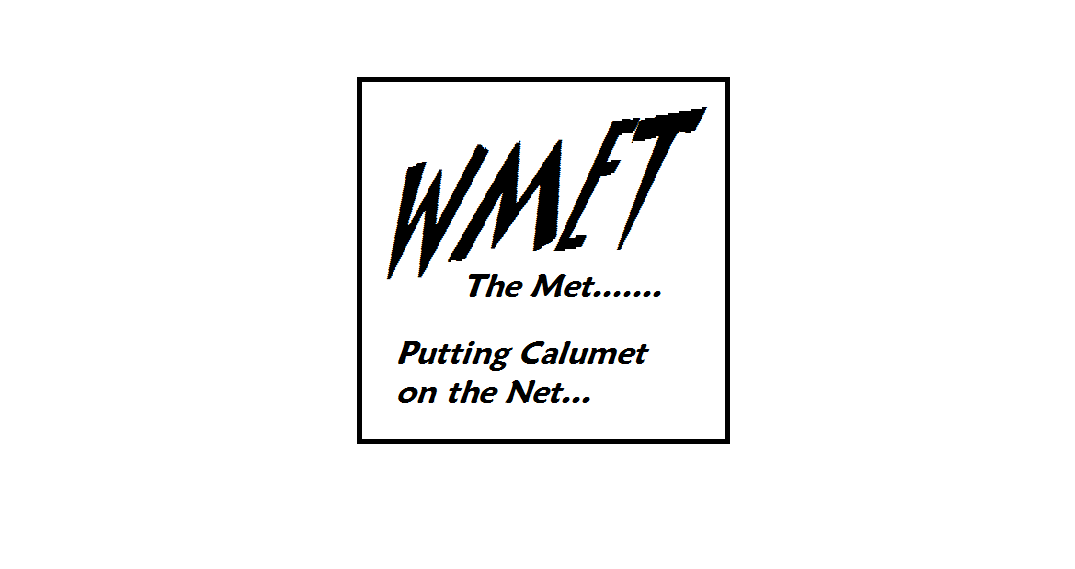 Den O' Blues
Used to broadcast live on Wmet TheMet, Calumet, Michigan. Host Shotgun John is also a fine drummer who has been around music all his life and rocks it out with an eclectic mix of blues and blues based music every Saturday from 3-6pm EST / 8-11pm GMT ... The show no longer airs and station has closed but Thanks John for including tracks on the 21 Jan 2012 and 23 June 2012!

Lady Plays The Blues on Stroud FM is no longer broadcasting from Stroud, Gloucestershire but host Marion Miller still uses Mixcloud to play a range of great blues plus featured artists (see earlier listing).

Nothin' But The Blues on

TopBlues is a 24/7 internet station hosted on Live365 which has been offline for awhile. DJ Terry O' based in Tucson, Arizona USA spins a spine tingling selection of sizzeling hot electric blues and smokin' Chicago blues. Terry was the second DJ to download several tracks from the album for broadcast consideration ... Respect & Thanks to Terry O!!!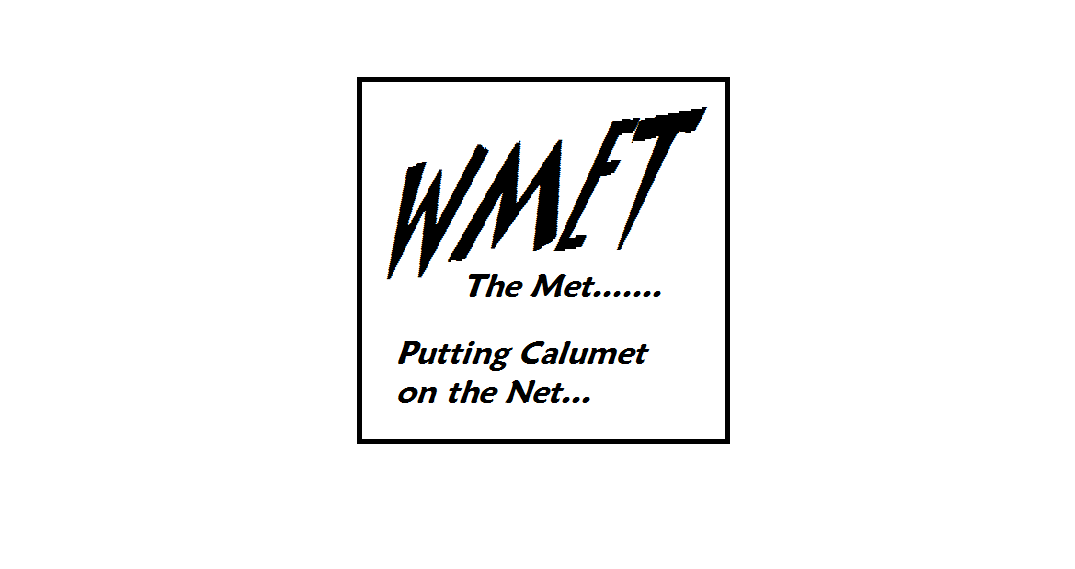 Wmet in the Morning
Used to broadcast live from Wmet TheMet, Calumet, Michigan, USA. Author, karaoke enthusiast and DJ Rich the Radio Buck mixed it up every weekday and sunday morning from 2pm-5pm (GMT) / 9am - noon EST playing 60's, 70's, 80's and beyond ... Thanks Rich for including our tracks!





Women In Blues - NO LONGER AIRING with Bluesletter Kim with her very own show on KRVM Radio 91.9 / 88.5 / 92.1 / 90.1 108 mg FM based in Eugene, OREGON, USA. One of our favourite DJ's has a prime slot on Saturdays from 7-9pm PST (3-5am GMT). Tune in or listen online to her new show to hear some great music including one of our tracks!! Awesome first show Kim and thank you SOOO MUCH for airing THREE of our songs including the EXCLUSIVE new track Bad Bad Girl and our christmas song Cuddle Up Santa!! You're CATILICIOUS! Sadly Kim's temporary Saturday slot has ended BUT you can now find her on Friday morning's Breakfast with the Blues!